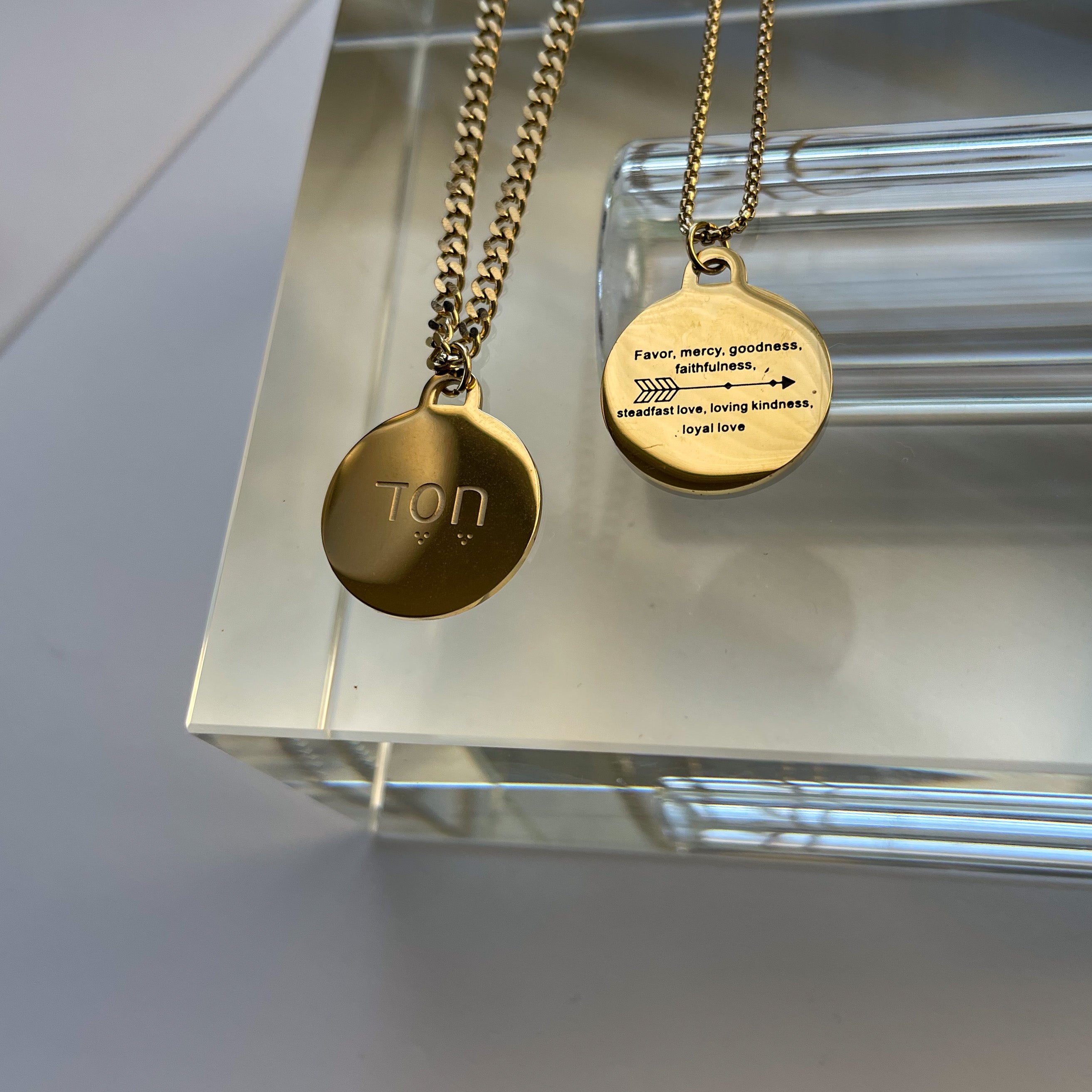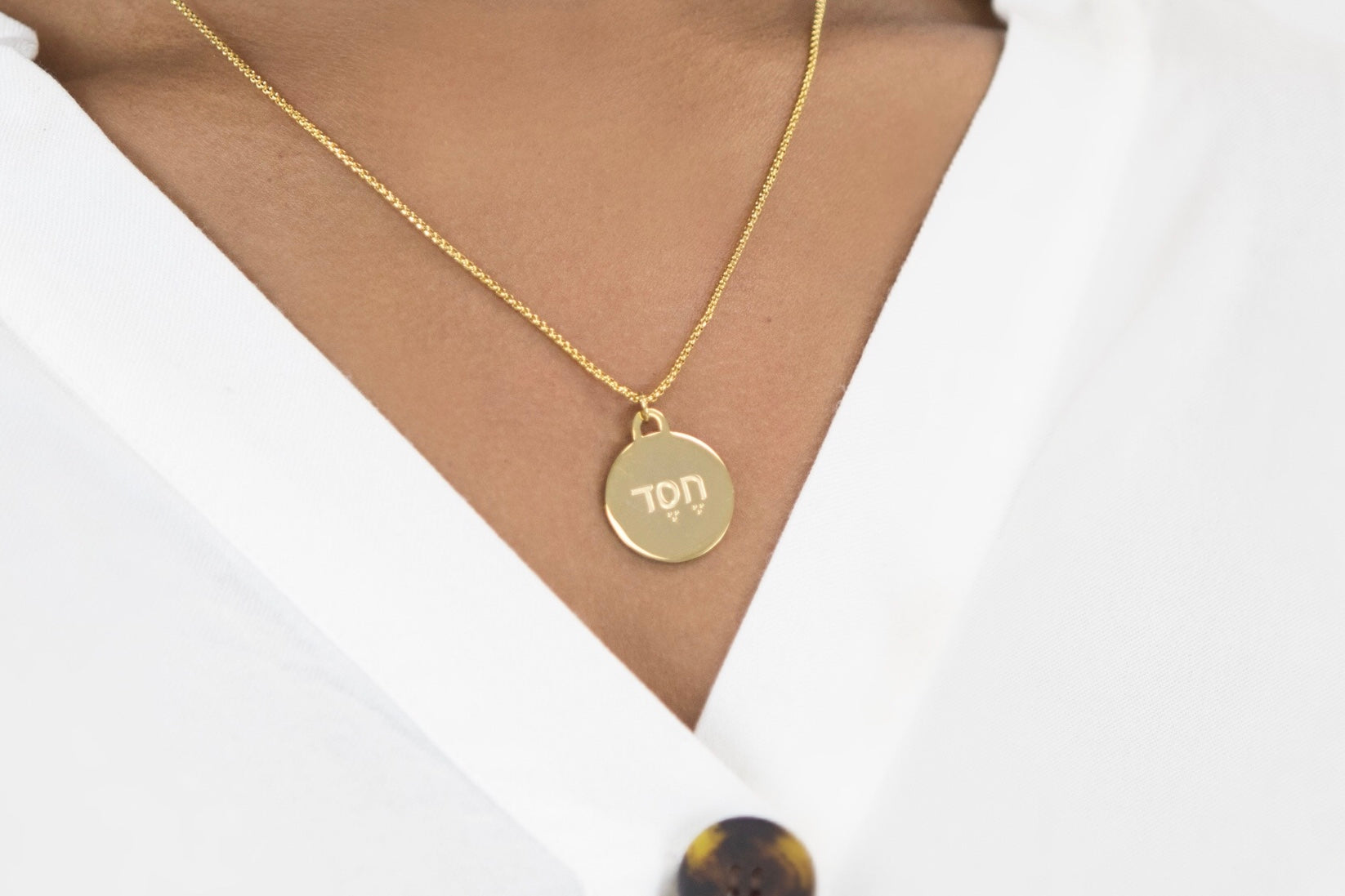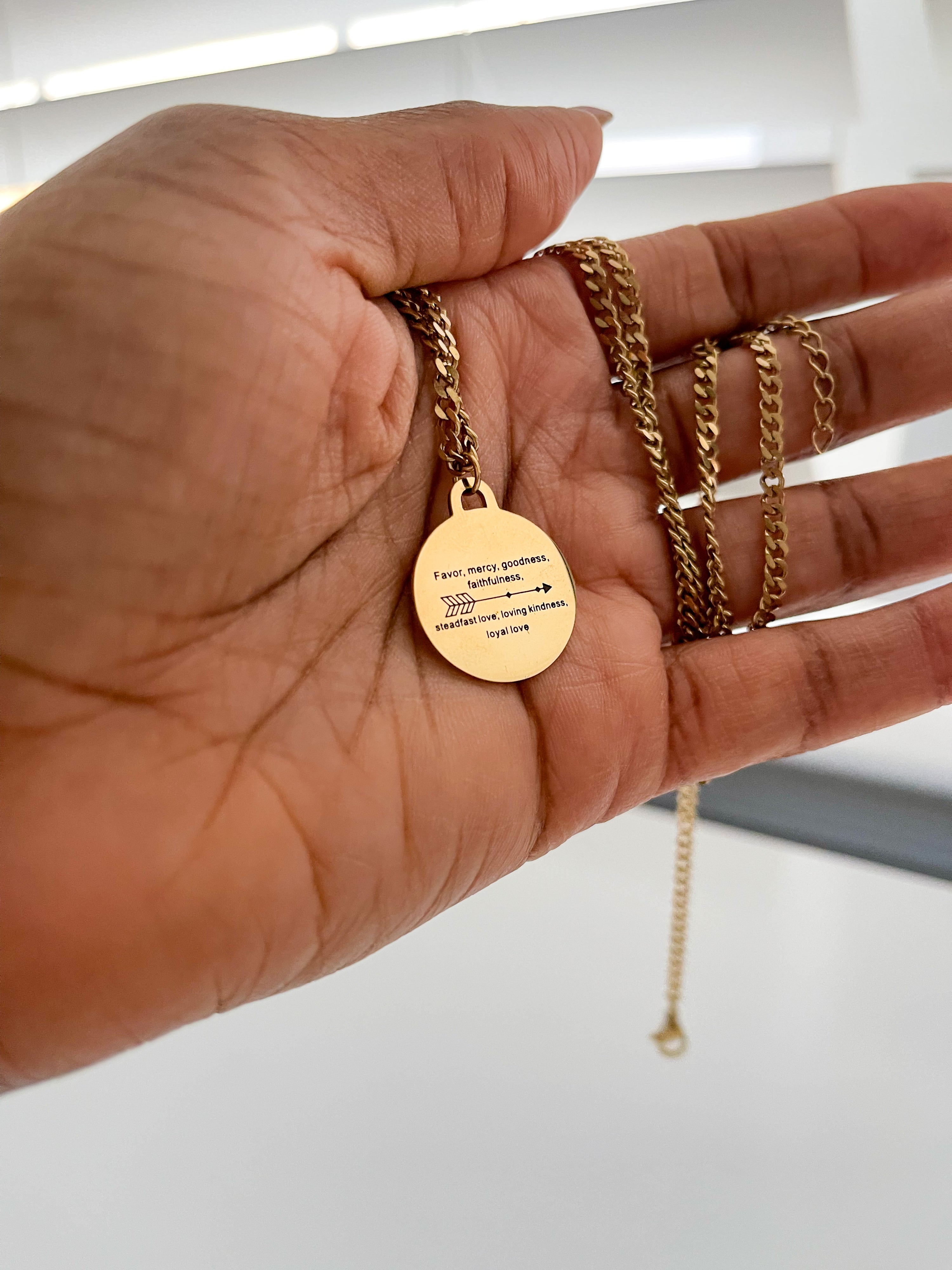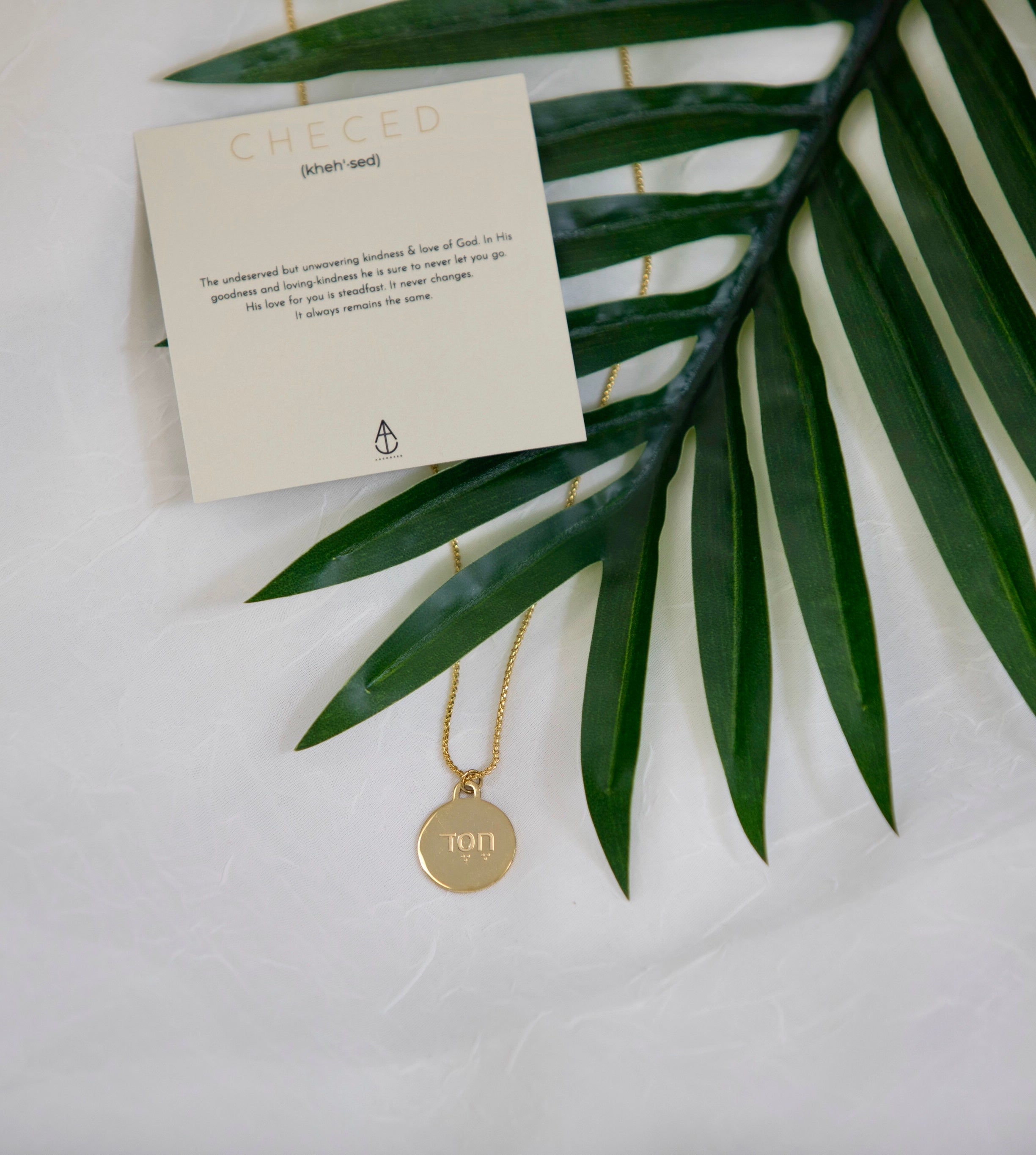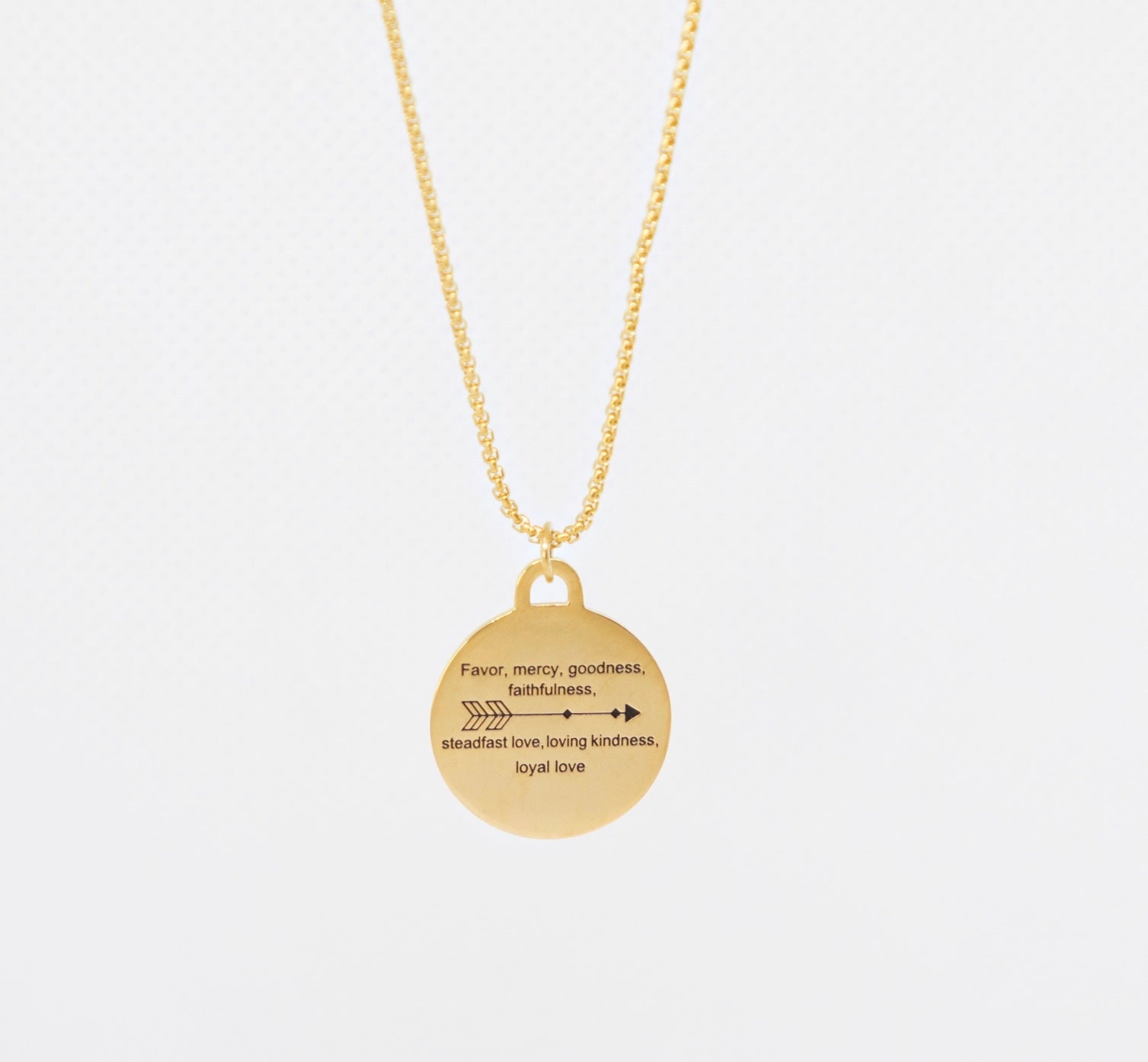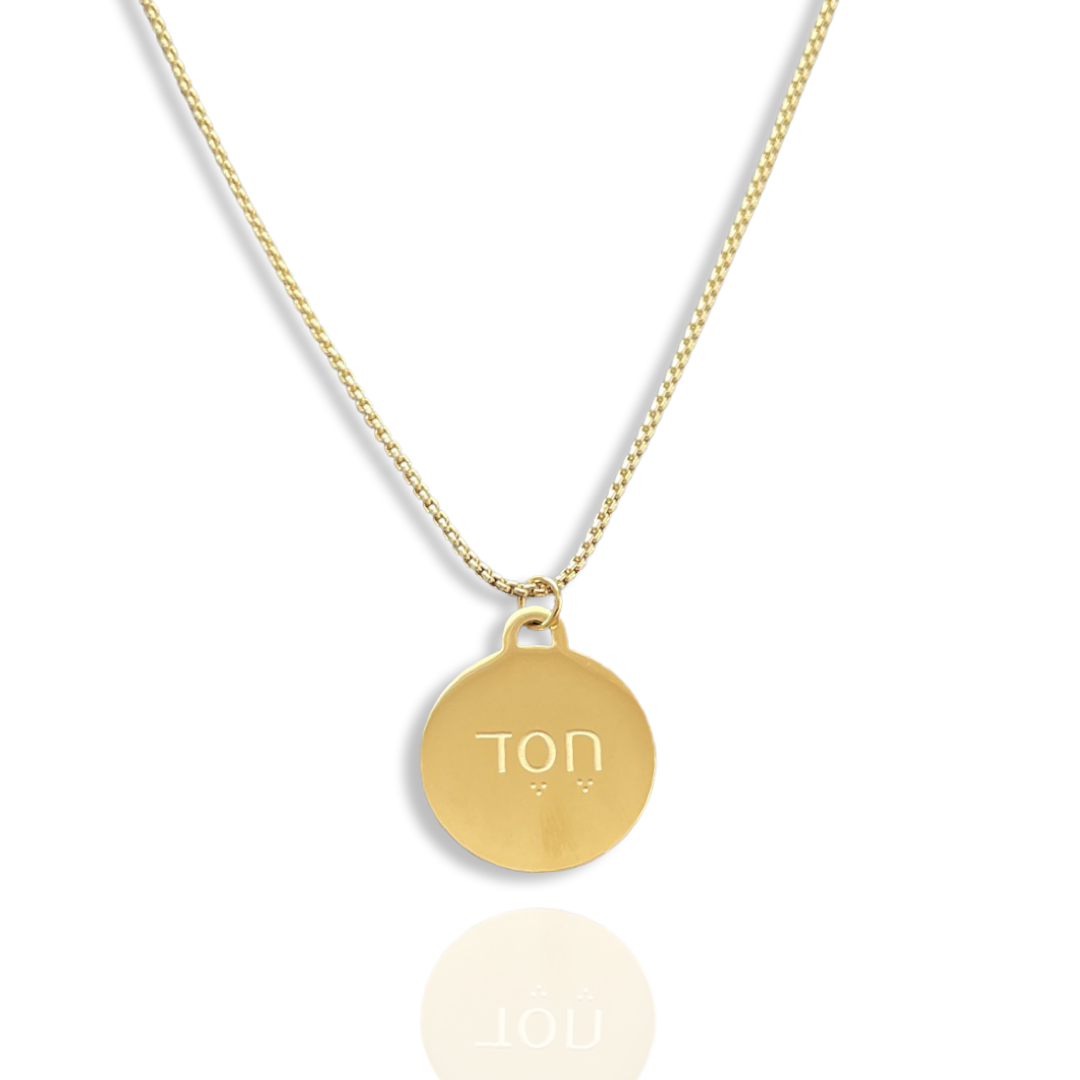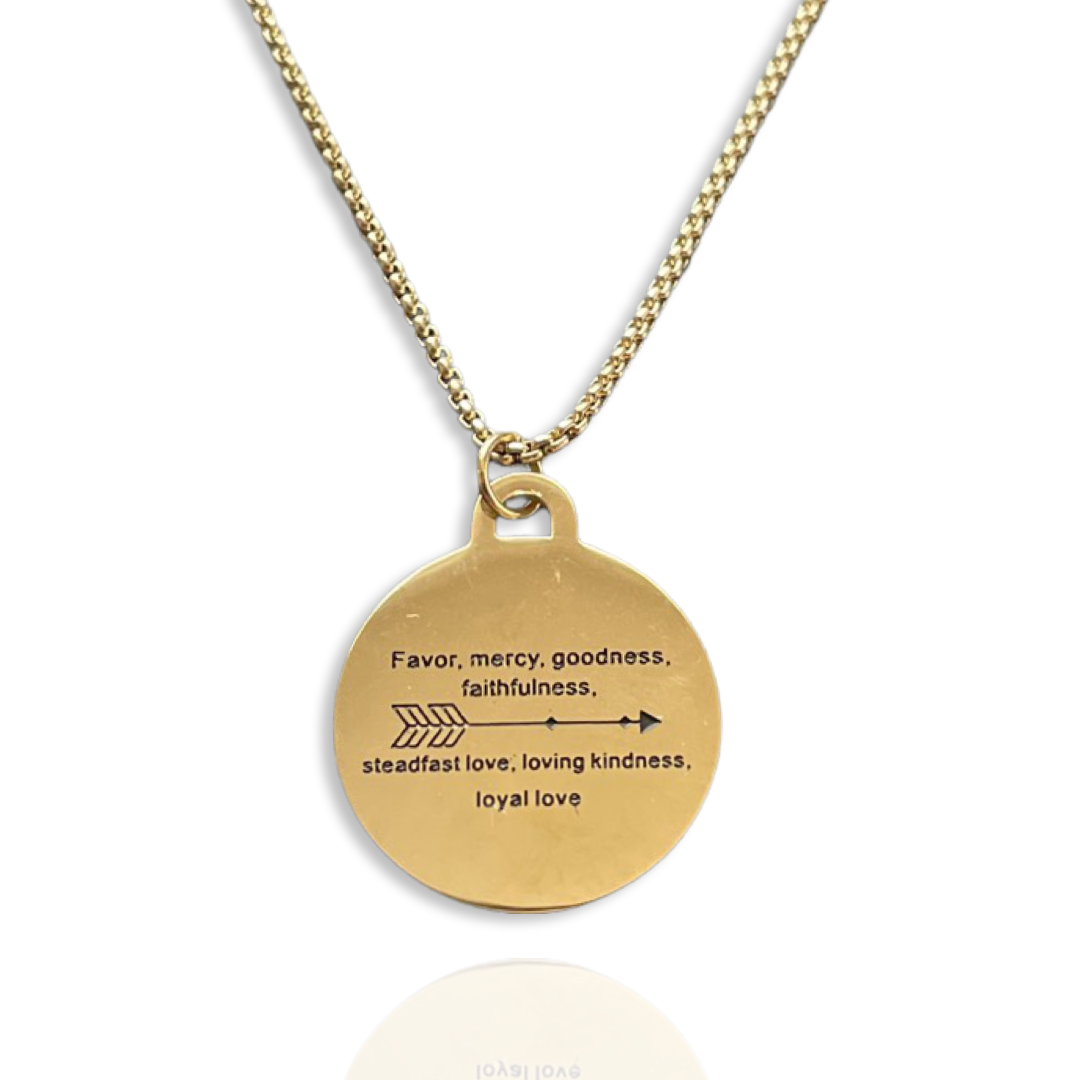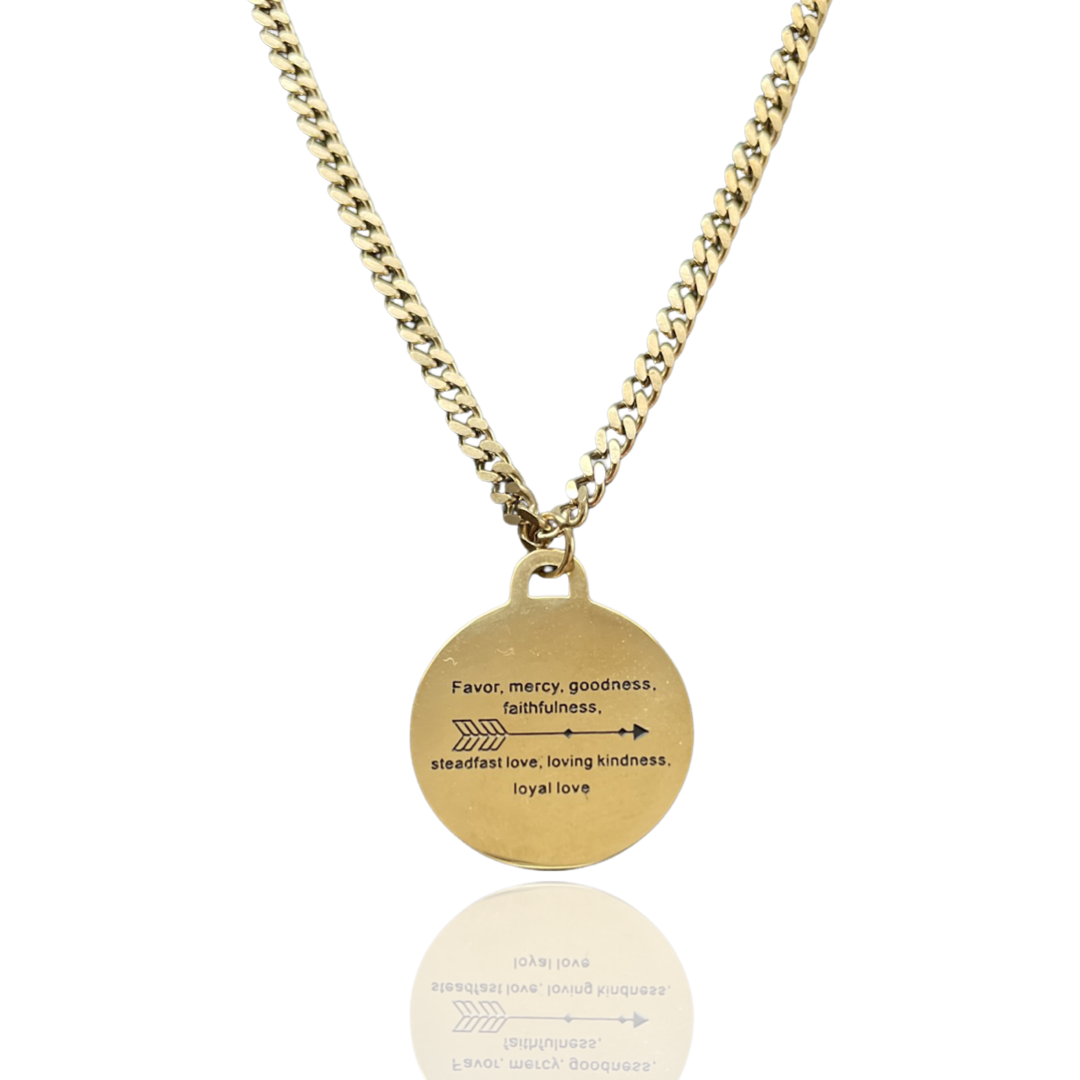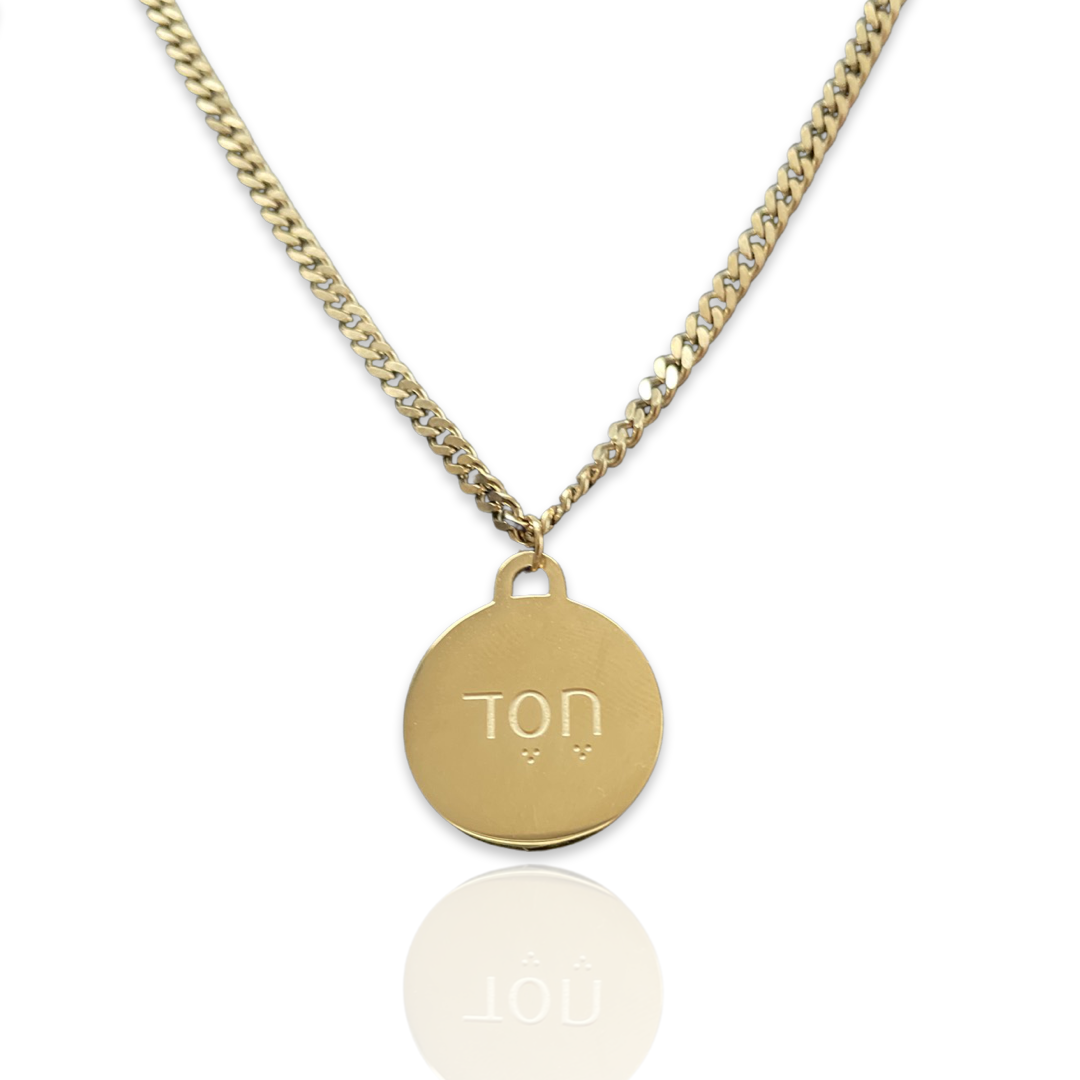 Description
Materials
Product Care
This carefully crafted piece was created to remind you of God's love throughout your days.
Checed (pronounced kheh'·sed) is one of the Hebrew transliterated words to describe God's love for His children. His love is so abounding that it can't be described with just one word! Which is why this one Hebrew word has been translated to mean favor, mercy, goodness, faithfulness, steadfast love, loving kindness, and loyal love in English. It is the undeserved but unwavering kindness & love of God. In His goodness and loving-kindness, he is sure to never let you go. His love for you is steadfast. It never changes. It always remains the same.

 It reads חֶסֶד (God's Love in Hebrew) on the front and "Favor, mercy, goodness, faithfulness, steadfast love, loving kindness, loyal love" in English on the back. 
Each piece comes with a prayer card to help you meditate on the word and live Anchored in Truth. 
Model's height is 5'7" and wears a size 4. See size chart for more info. 
All of our beautiful pieces are made of 18k Gold plated polished stainless steel. All of our pieces are strong and durable and with proper care can last several years. 


Our pieces are waterproof and will not change hues for years. However, to ensure its longevity, we recommend
1. Remove your jewelry before exercising, showering or swimming. This will increase the longevity of your piece and maintaining it's beautiful color.
2. Avoid direct contact with perfume, body lotions, hair sprays or other chemicals
3. Clean your piece by buffing gently with a dry cloth and store it in your pouch when not wearing. 
4. Remove your jewelry before going to bed.
A care guide is also included in each shipment, so you can keep it handy to refer to whenever you need a reminder.


FAQ
Are your products safe for sensitive skin?

Sensitive skin? No problem, our pieces are all nickel free and therefore perfectly safe for sensitive skin! 


Can I wear my piece in the shower?
Yes! All of our products are water, sweat, sun, and overall life proof, just as our faith should be ;)


How do I use the lesson that comes with my piece?
Anchored was created to help anchor you in your faith through the wiles of life. Our intention is to anchor you in the truth of God's word, no matter the season or circumstance. Every piece is accompanied by a brief lesson on the word as well as a prayer.
We suggest that you read and meditate on the lesson, asking yourself, how can this word, scripture, or lesson apply to my life today? Then pray the prayer as often as you like or as needed. Hang it on your bathroom mirror, in your office, or anywhere that will serve as a reminder to stay anchored in The Truth.
How do I care for my piece?
A little care each day really goes a long way! When not wearing your jewelry, please store it in the pouch it came in. This will help prevent scratching and maintain it's original color. You may clean your piece by buffing gently with a dry cloth. 

Shipping
Fast shipping
We are a small business but mighty in service! Each order is shipped within 1-3 business days of ordering.
Order tracking
Stay up to date with where your package is by using the tracking link sent to your email!
Get in touch
Have any questions? Running into an issue? Email us contact@anchored.shop
It's our honor to help you!
About us
Black Female Christian Owner
Our founder and owner is a Black Christian Woman who is passionate about helping others find and fall in love with Jesus.
Interested in Diving Deeper?
Here at Anchored, we're about more than just jewelry, we're about purpose. Are you looking to dive and soak in God's Word deeper but have no clue where to begin? Check out our resources tab to learn more.